Wooden flooring is one of the most durable and also popular choices for most homeowners in Australia. If you can take proper care of your wooden flooring then it can last for generations too. However, often there can be certain accidents, or perhaps you cannot keep it well-maintained.
Even the best quality wooden floor can also have many issues. In no way, you can avoid any surface scratches due to some reason or also due to water spills. Also, scratches may develop due to daily wear and tear.
If the wooden floor gets damaged in any way then FlooringDomain can help you to find any source of flooring repair near me and can restore your floor back to its original condition.
Here in this article, we shall mention few issues with wooden floors and also how to fix them.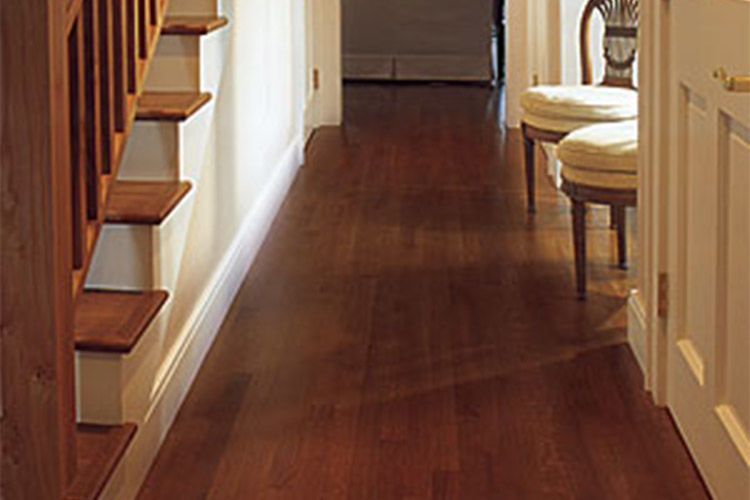 1.    Chewing gum
Often on the wooden floors, chewing gum can get stuck, and to get rid of it, cover it with an ice bag and then try to scrape the frozen gum by using any expired plastic card.
2.    Dark spots
For a wax finish, just rub it with fine steel wool. Then apply the paste of water with oxalic acid and allow to sit for 5 to 10 minutes. After that, wipe it and buff it with a clean cloth.
3.    White spots
Rub the spot by using fine steel wool and again apply wax. Allow the wax to get dry, and then buff by using a clean cotton cloth. For stubborn white spots, prefer to use a commercial cleaner.
4.    Food stains
Rub the stain with a damp cloth and then apply wax. For polyurethane finish prefer to use any commercial cleaner meant for polyurethane floors.
5.    Grease and oil stains
Dampen a cloth with mineral spirits and wipe the area dry, then apply wax, and after that buff with any cotton cloth. For polyurethane finish use commercial cleaning products meant for polyurethane floors.
6.    Heel scuffs
By using fine steel wool, you can apply wax to the scuffed area, and then rub the wax and buff the surface with a cloth. For polyurethane finish use a suitable cleaner.
7.    Mould and mildew
Use a cleaner meant for wood. For polyurethane finish use any specific cleaner for polyurethane finishes. Later you may sand to refinish those areas.
8.    Scratches
By rubbing with extra-fine steel wool you can remove the scratches and then reapply paste wax. For polyurethane finish use wax sticks or wood stain markers.
9.    Dents
Apply wet cloth on the dented area and in a circular motion, move the iron for 3 to 5 minutes. For finished hardwood floors, try to do a little bit of sanding on the finish.
10.Wax buildup
Use wax stripper and remove the wax buildup with fine steel wool and rub it. Re-apply the wax, and then machine buff. For polyurethane finish use any commercial wax remover.
You can also find many flooring repair contractors near me through FlooringDomain to repair any kind of damage on your wooden floor.